Specific risks for head and neck, hematologic, lung, pancreas, stomach cancers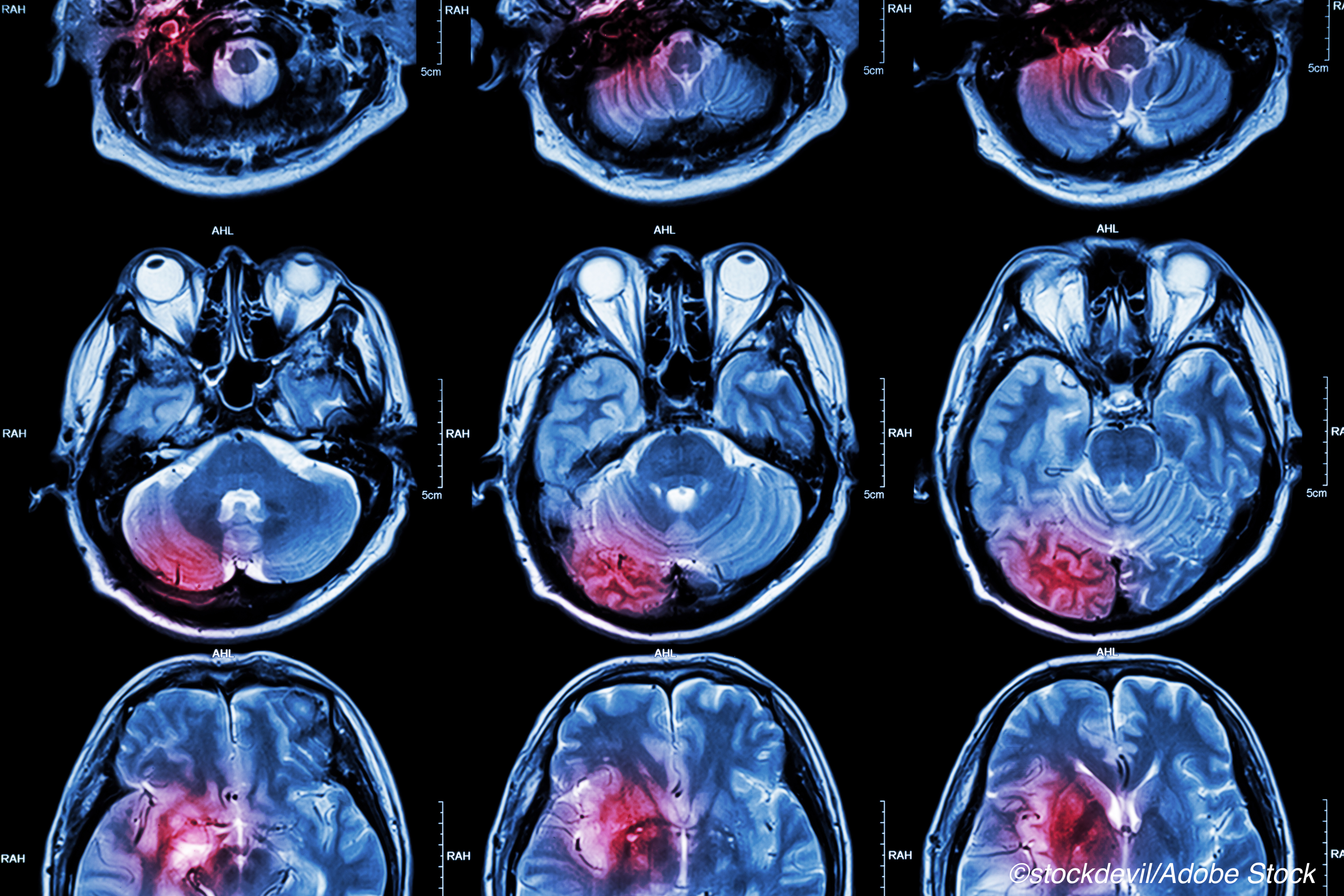 Cancer survivors had a higher risk of incident stroke, a meta-analysis of population-based cohort studies found.
Incident stroke was more common in cancer patients than in the general population (RR 1.66, 95% CI 1.35-2.04; P<0.001), reported Zubing Mei, MD, PhD, of Shanghai University of Traditional Chinese Medicine in China, and colleagues.
Specific malignancies — head and neck, hematologic, lung, pancreas and stomach — showed consistent significant results (all P <0.05). No increased risk was seen for other cancer types studied, including breast, prostate, melanoma, and colorectal.
"Cancer plays a critical role in the etiology of stroke," Mei and co-authors wrote in Neurology. "Due to the existence of substantial heterogeneity among the included studies, the results should be interpreted with caution. However, early prevention and effective intervention of stroke in cancer survivors requires attention from the health policy makers."
The meta-analysis included 20 population-based cohort studies involving 10,479,530 participants. Risk of ischemic stroke was significant (RR 1.53, 95% CI 1.28-1.84; P<0.001), but hemorrhagic stroke was not (RR 1.83, 95% CI 0.94–3.55).
Higher risk of stroke was associated with:
Female sex (RR 1.38, 95% CI 1.18-1.61; P<0.001), compared with male
Age at cancer diagnosis <45 years (RR 2.57, 95% 1.27-5.19; P=0.009), compared with age 45 or older
Cancer survival duration ≥1-2 years (RR 1.69, 95% CI 1.18-2.42; P=0.004), compared with shorter survival
Follow-up period <5 years or ≥10 years (RR 1.52, 95% CI 1.24-1.87 and RR 2.23, 95% CI 1.39-3.57; P<0.001 for both)
"Interestingly, results of this meta-analysis showed an inverse U-shaped risk of stroke in cancer survivors where risk was the highest during the middle period of cancer survivorship, suggesting a short-term influence of radiotherapy and chemotherapy and then possibly the emergence of competing risks at older ages," wrote Robert Hurford, MSc, DPhil, of University of Oxford in England and Roy Strowd, III, MD, MS, Med, of Wake Forest University in North Carolina, in an accompanying editorial.
"Stroke in cancer patients is likely multifactorial and may result from underlying hypercoagulability with paradoxical embolism, direct invasion of cancer into vasculature, infection or endocarditis due to treatment-induced immunosuppression, or treatment-induced radiation vasculopathy," they added.
Although venous thromboembolism is the second most common cause of death in patients with cancer, arterial thrombosis including ischemic stroke also occurs. A 2006 retrospective cohort study found that of 5,272 neutropenic cancer patients, 8% developed thromboembolism of which 5.4% was venous and 1.5% arterial.
Specific cancer types have been associated with higher stroke risk compared with non-cancer controls, including hematologic, pancreatic, lung, head/neck, and cervical cancers.
In addition, as "cancer therapies evolve and more patients survive and live longer following a cancer diagnosis, there is an unmet need to define the relationship between cancer and stroke," the editorialists observed.
To address lack of large-scale cohort studies of stroke risk in cancer, Mei and colleagues conducted their literature search through February 2020, identifying prospective or retrospective population-based cohort studies with participants who had cancer diagnosis but no history of stroke or stroke at the time of enrollment to the study.
Ultimately 8,493,998 cancer survivors and 1,985,532 non-cancer controls were included. Stroke was not significantly increased among patients with metastatic tumors (RR 1.79, 95% CI 0.78-4.09).
The findings have important implications for neurologists, Hurford and Strowd pointed out. "Historically, the neurologist's role in the care of cancer patients has been diagnostic," they wrote. "However, we increasingly find ourselves in neuro-oncology multidisciplinary teams actively participating in therapeutic decisions and managing neurological complications of cancer and its treatment. We should be prepared for a future of quantifying cancer-survivors' stroke risk and prescribing tailored therapy."
Neurologists should be familiar with, monitor, and report emerging neurological sequelae of novel oncological therapies, they suggested. "Immune checkpoint inhibitors have revolutionized cancer therapy in the past decade," they observed, yet new toxicities are being discovered, including increased stroke risk by promoting atherosclerosis. Similarly, neurological symptoms are seen in 20-60% of patients receiving novel chimeric antigen receptor T-cell therapy (CAR-T therapy), including risk of stroke, they noted.
In addition, childhood cancer survivors are increasingly living into adulthood. "All adult neurologists should understand the late complications of cancer, including long-term stroke risk to appropriately counsel and manage such patients," they wrote.
Limitations of the analysis include limited data about stroke due to metastatic cancer. Also, the absence of patient level data precluded differentiation of stroke type by cancer type. "Further studies are needed to identify the dominant mechanisms and cancer-specific mechanisms that will help us individualize treatment in cancer patients especially regarding appropriate or best antithrombotic therapy," Hurford and Strowd said.
Incident stroke was more common in cancer patients than the general population (RR 1.66), a meta-analysis showed.

Specific malignancies — head and neck, hematologic, lung, pancreas and stomach — showed consistent significant results.
Paul Smyth, MD, Contributing Writer, BreakingMED™
This work was supported by the National Natural Science Foundation of China and a grant from Siming Scholars from Shuguang Hospital.
Mei reported relationships with the National Natural Science Foundation of China and Siming Scholars and the Shuguang Hospital program.
Hurford serves on the editorial board of the Resident and Fellow Section of Neurology. Strowd serves as a consultant for Monteris Medical Inc, Novocure, and Nanobiotix; he receives an editorial stipend as Deputy Section Editor of the Resident and Fellow Section of Neurology and has received research/grant support from the American Academy of Neurology, American Society for Clinical Oncology, Southeastern Brain Tumor Foundation, and Jazz Pharmaceuticals.
Cat ID: 118
Topic ID: 78,118,8,914,118,935,38,192,925