Drug-free for 12 months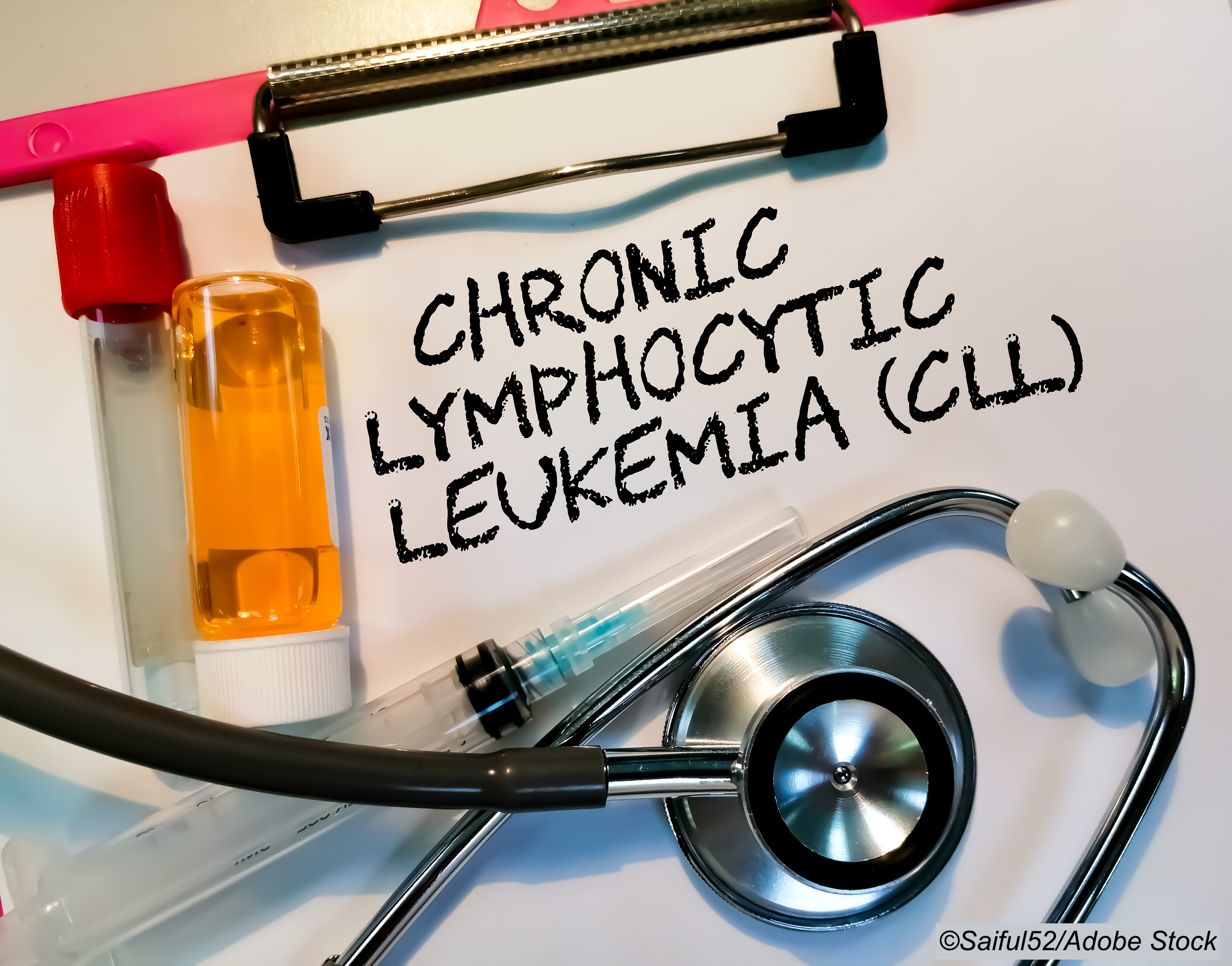 ATLANTA—Patients diagnosed with relapsed or treatment refractory chronic lymphocytic leukemia (CLL) who achieved confirmed undetectable minimal residual disease may avoid treatment with maintenance agents and still achieve disease-free status for at least a year, researchers reported.
"Minimal residual disease-guided ibrutinib-venetoclax for relapsed/refractory chronic lymphocytic leukemia is feasible with a 98% progression-free survival at one year after stopping therapy," said Carsten Niemann, MD, PhD, clinical associate professor at Rigshospitalet, Copenhagen University Hospital, Copenhagen.
Among patients who were not able to attain a confirmed minimal residual disease in the VISION HO141 Trial, Niemann reported that the residual disease levels remained stable for these patients who were switched to ibrutinib maintenance therapy—and those levels remained stable for at least one year.
Niemann and colleagues also reported that when patients who were on placebo experienced a blip in residual disease levels in the blood, a re-institution of ibrutinib plus venetoclax therapy returned them to undetectable levels.
In the study, the researchers enrolled 225 patients, median age 68, who began therapy receiving two 28-day cycles of ibrutinib as a lead-in treatment at a dose of 420 mg a day. After that period, 216 of the patients began 13 addition cycles of the combination of ibrutinib and venetoclax at a maximum daily dose of 400 mg, titrated from 20 mg at baseline. Overall, 194 of the patients who were in the trial completed the planned treatment—about 86% of the total, Niemann reported.
After the last cycle, the researchers performed blood and bone marrow analyses to determine if they could find minimal residual disease. Niemann said 125 of those patients did not reach undetectable minimal residual disease and were continued on the study as a non-randomized group on ibrutinib maintenance therapy.
The 72 patients who did achieve undetectable minimal residual disease were then randomized to continue on ibrutinib maintenance therapy or observation. Minimal residual disease testing was performed every three months on the 24 patients on ibrutinib and the 48 patients who were assigned to observation. They were followed for 12 months, with the primary endpoint being the outcomes in the patients in the observation arm of the trial. If minimal residual disease appeared in those tests, ibrutinib was re-initiated. Minimal residual disease emergence in these tests was not considered disease progression under the trial protocols.
All of the patients assigned to ibrutinib maintenance achieved progression-free survival 12 months after randomization, or after 27 months on treatment; 98% of the patients in the observation arm also achieved progression-free survival. Overall, 47 of 48 patients assigned to observation achieved progression-free survival. One patient died during observation due to myelodysplastic syndrome. Seven patients in the observation arm developed minimal residual disease positivity, and six of those patients achieved de novo complete response within three cycles of re-initiation of ibrutinib. The seventh patient awaits evaluation, Niemann said.
In commenting on the study, Shuo Ma, MD, PhD, of Northwestern University School of Medicine, Chicago, told BreakingMED, "The VISION trial involves patients who have relapsed while on treatment for CLL who subsequently achieved confirmed undetectable minimal residual disease status and are given the possibility of being taken off treatment.
"There are a lot of studies in using ibrutinib and venetoclax in the first-line treatment, but I believe this is the first study we have seen of the use of the drugs in the relapse setting," Ma added.
"What we see here is that once a patient achieves remission—even in this second line setting—the results are similar whether the patient is on placebo or maintenance therapy," she said.
Niemann said the aim of the research was to look for another option for patients with relapsed/refractory chronic lymphocytic leukemia. He suggested that targeted, time-limited treatment options are warranted. "Thus far, therapeutic options are based on a one-size-fits-all fixed treatment duration or treatment until progression independent of individualized responsiveness," he said.
Post-treatment minimal residual disease predicts outcome for patients receiving venetoclax-based therapy. The study criteria for re-initiating therapy was based on a high reading of residual disease or 2 low level detections of residual disease at least one month apart.
The most frequent adverse event was infections with 68 grade 2 and 62 grade 3 or greater during the first 15 cycles. One fatal bleeding event was reported in addition to 32 grade 2-3 bleeding events during the first 15 cycles. Laboratory tumor lysis grades 2-3 was reported for 11 patients. No additional safety signals were observed.
In a randomized trial, patients with relapsed/refractory chronic lymphocytic leukemia (CLL) maintained disease-free status without medication after achieving undetectable minimal residual disease on ibrutinib-venetoclax therapy.

These results were reported at a medical meeting and should be considered with caution until published in a peer-review journal.
Edward Susman, Contributing Writer, BreakingMED™
Niemann disclosed research funding from AbbVie, Janssen, AstraZeneca, Novo Nordisk Foundation, Roche, CSL Behring, Genmab, Takeda, and Genentech, and consultant fees from Octapharma.
Ma disclosed research funding, honoraria, or speaker's bureau fees from Loxo, AstraZeneca, Juno, Beigene, Janssen, TG Therapeutics, and Pharmacyclics.
Cat ID: 118
Topic ID: 78,118,730,118,119,332,466,935,192,925,331