And should antibody treatments be reserved for the those who refuse vaccine?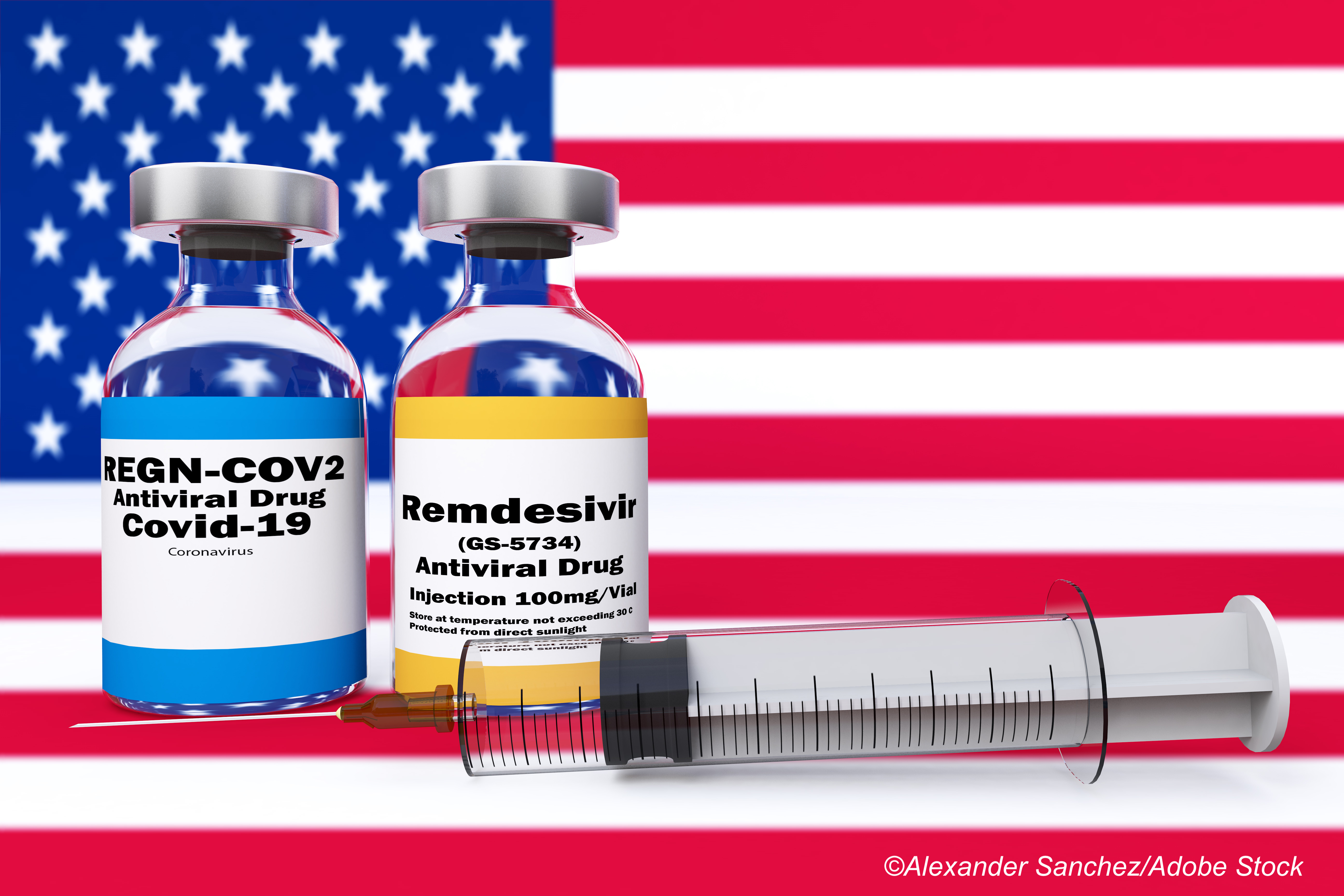 "This is a pandemic of the unvaccinated," President Joe Biden said on Sept. 9, noting that despite the availability of free Covid-19 vaccines, "we still have nearly 80 million Americans who have failed to get the shot."
And it does appear that the country has become divided between the vaccinated and the unvaccinated. In fact, according to a survey of 600 adults from Expertise.com, 30% of the respondents said that health insurance companies should make the unvaccinated pay higher premiums. This as health insurers, which were covering the out-of-pocket costs for those hospitalized with Covid-19, are now pulling back on this coverage.
"In the last few months, the environment has shifted with safe and highly effective vaccines now widely available," according to a brief on health spending from the Peterson Center on HealthCare and the Kaiser Family Foundation (Peterson-KFF). "In this brief, we once again review how many private insurers are continuing to waive patient cost sharing for Covid-19 treatment. We find that 72% of the two largest insurers in each state and DC (102 health plans) are no longer waiving these costs, and another 10% of plans are phasing out waivers by the end of October."
The Expertise.com survey broke the responses down by political affiliation, with 47% of Democrats and 24% of Republicans responding that the unvaccinated should pay more in insurance premiums. Not surprisingly, 30% of those vaccinated versus 7% of the unvaccinated also thought insurance premiums should be higher for those not getting the Covid-19 vaccine.
Moreover, 72% of the respondents to the survey said they thought the vaccine was effective—88% Democrats, 67% Republicans, 89% vaccinated, 20% not vaccinated.
The Peterson-KFF brief noted that in June and July, the cost associated with those who were hospitalized and not vaccinated "cost the U.S. Health system $2.3 billion in June and July 2021."
And, as the number of cases in the U.S. continues to rise, topping 42 million, the unvaccinated are burdening hospital systems across the nation with an interesting turn. These often critically ill patients need to be cared for, and cared for promptly. In fact, as the Washington Post reported, the federal government is trying to conserve treatments, and some are even urging prioritizing care to the unvaccinated.
Monocolonal antibodies are in high demand, especially, as the Washington Post noted, in states such as Florida, which are promoting the treatment for mild or moderate cases in attempts to thwart hospitalization.
The treatment doesn't come cheap.
According to healthline, Regeneron's two-drug monocloncal treatment costs $1,250 per infusion (which is currently covered by the government). Two other monoclonal antibody treatments from GlaxoSmithKline and Vir cost about $2,100 per infusion (covered partially by the government, reimbursements, and a GSK co-pay program).
Healthline points out that a single dose of the Covid-19 vaccine costs about $20, but is free to everyone.
The burden of Covid-19 patients on the U.S. health system is costly in other ways. Limited resources are resulting in rationed medical care—not just for those with Covid, but with other life-threatening diseases.
Consider these headlines:
News reports such as these are becoming the norm, which begs the question—why aren't people getting the Covid-19 vaccines?
According to CNET, the culprits are false claims, such as vaccines contain microchips or can cause infertility, as well as characterizing vaccine mandates as an affront to liberty. CNET cited a poll from KFF that found that some groups, such as White evangelical Christians or those without health insurance, will "definitely" not get the vaccine.
"How people identify politically also matters, according to the foundation, as Republicans make up 58% of the group who said they definitely won't get vaccinated," CNET reported, citing the KFF. "White Americans polled were much more likely to be adamantly against the vaccine than the people of color that were queried, who made up 40% of the group who say they want to 'wait and see' before they get the Covid-19 vaccine." They also noted that younger adults ages 18-29, as well as adults living in rural areas, were a "hard 'no'" on getting the jab.
The KFF poll jibes with the Expertise.com survey that showed political affiliations often predict vaccine acceptance. Some of the other survey responses include:
"1) Do you currently have health insurance?
"2) What is your political affiliation?
Democrat – 40.9%
Republican – 27.1%
Independent/Other – 26.0%
Choose not to say – 6.0%
"3) Have you received at least one dose of the Covid-19 vaccine?
Overall
Democrats
Republicans
Independent/Other
"4) Do you intend to get vaccinated for Covid-19? (Asked only to those who have not gotten the vaccine.)
Yes – 33.1%
No – 62.1%
Unsure – 4.8%
"5) Who had the most influence in making your decision to get vaccinated? (Asked only to those who have gotten the vaccine.)
Doctor or healthcare provider – 39.9%
A friend or family member – 23.2%
The media – 8.1%
Health insurance company – 7.3%
Social media sites – 1.8%
A politician – 0.4%
None of the above – 19.5%
"6) Do you believe the Covid-19 vaccine to be effective?
Overall
Yes – 71.9%
No – 10.6%
I don't know – 15.3%
I prefer not to answer – 2.2%
Vaccinated respondents
Yes – 88.8%
No – 3.4%
I don't know – 7.1%
I prefer not to answer – 0.4%
Unvaccinated respondents
Yes – 20.3%
No – 31.9%
I don't know – 40.1%
I prefer not to answer – 7.8%
Democrats
Yes – 88.3%
No – 7.3%
I don't know – 4.2%
I prefer not to answer – 0.2%
Republicans
Yes – 66.5%
No – 16.4%
I don't know – 17.1%
I prefer not to answer – 0%
Independents/Other
Yes – 61.7%
No – 7.8%
I don't know – 28.3%
I prefer not to answer – 2.1%"
Candace Hoffmann, Managing Editor, BreakingMED™
Cat ID: 125
Topic ID: 79,125,933,125,926,927,928,934