Agency to make recommendations after reviewing ORAL Surveillance results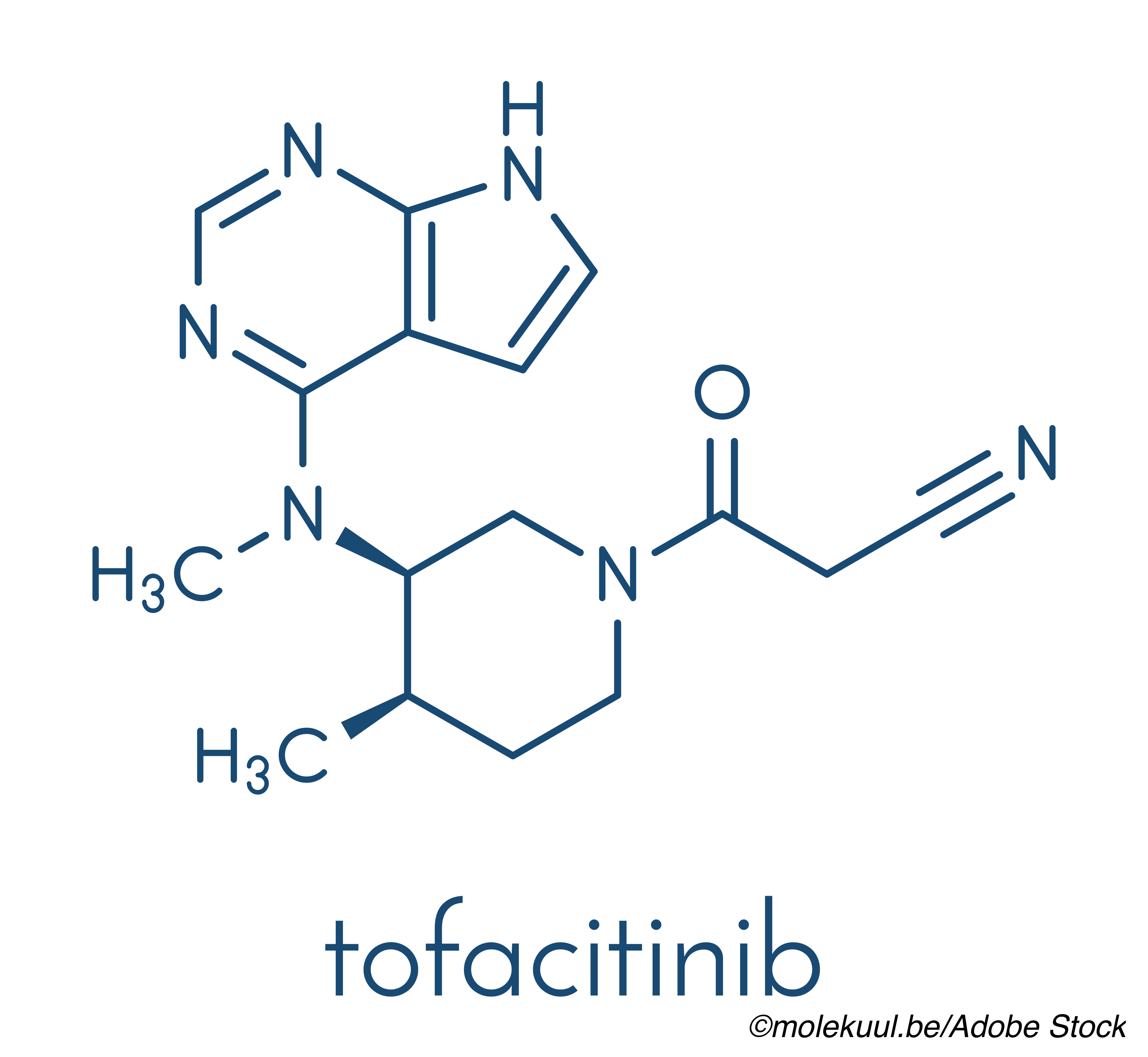 The FDA issued a Drug Safety Communication warning that preliminary trial results found an association between tofacitinib and increased risk of serious cardiovascular problems and cancer.
Tofacitinib, an oral Janus kinase inhibitor for the treatment of adults with rheumatoid arthritis (RA) and psoriatic arthritis (PsA) who did not respond well to treatment with methotrexate, as well as patients with ulcerative colitis, was first approved in 2012. As part of the approval, the agency required the drug's manufacturer, Pfizer, to conduct a clinical trial to assess tofacitinib's safety in RA patients on methotrexate and evaluate the risk of "serious heart-related events, cancer, and infections" compared to tumor necrosis factor (TNF) inhibitors, the FDA explained. The agency added a Boxed Warning to the drug's prescribing information in July 2019 after interim trial results showed an increased risk of blood clots and death among patients taking the higher 10 mg twice-daily dosage.
Now, results from the ORAL Surveillance trial showed that, compared with patients on TNF inhibitors, patients taking tofacitinib had significantly higher rates of adjudicated malignancies (11.3 versus 7.7 per 1,000 person-years of drug exposure; hazard ratio 1.48, 95% CI 1.04-2.09) and major adverse cardiovascular events (9.8 versus 7.3 per 1,000 person-years; hazard ratio 1.33, 95% CI 0.91-1.94).
"We will evaluate the clinical trial results we have received to date and will work with the drug manufacturer to obtain further information as soon as possible," the FDA wrote. "We will communicate our final conclusions and recommendations when we have completed our review or have more information to share."
For now, the FDA advised patients not to discontinue use of tofacitinib without first consulting their healthcare professional in order to avoid worsening their condition. Meanwhile, the agency advised healthcare professionals to weigh the risks and benefits of tofacitinib when determining whether or not to prescribe or continue prescribing the drug.
The agency added that patients and physicians should report any side effects associated with tofacitinib use to the FDA's MedWatch reporting program.
John McKenna, Associate Editor, BreakingMED™
Cat ID: 183
Topic ID: 70,183,183,730,935,192,725,68,920,925