Effects were independent of air pollution; may implicate poor sleep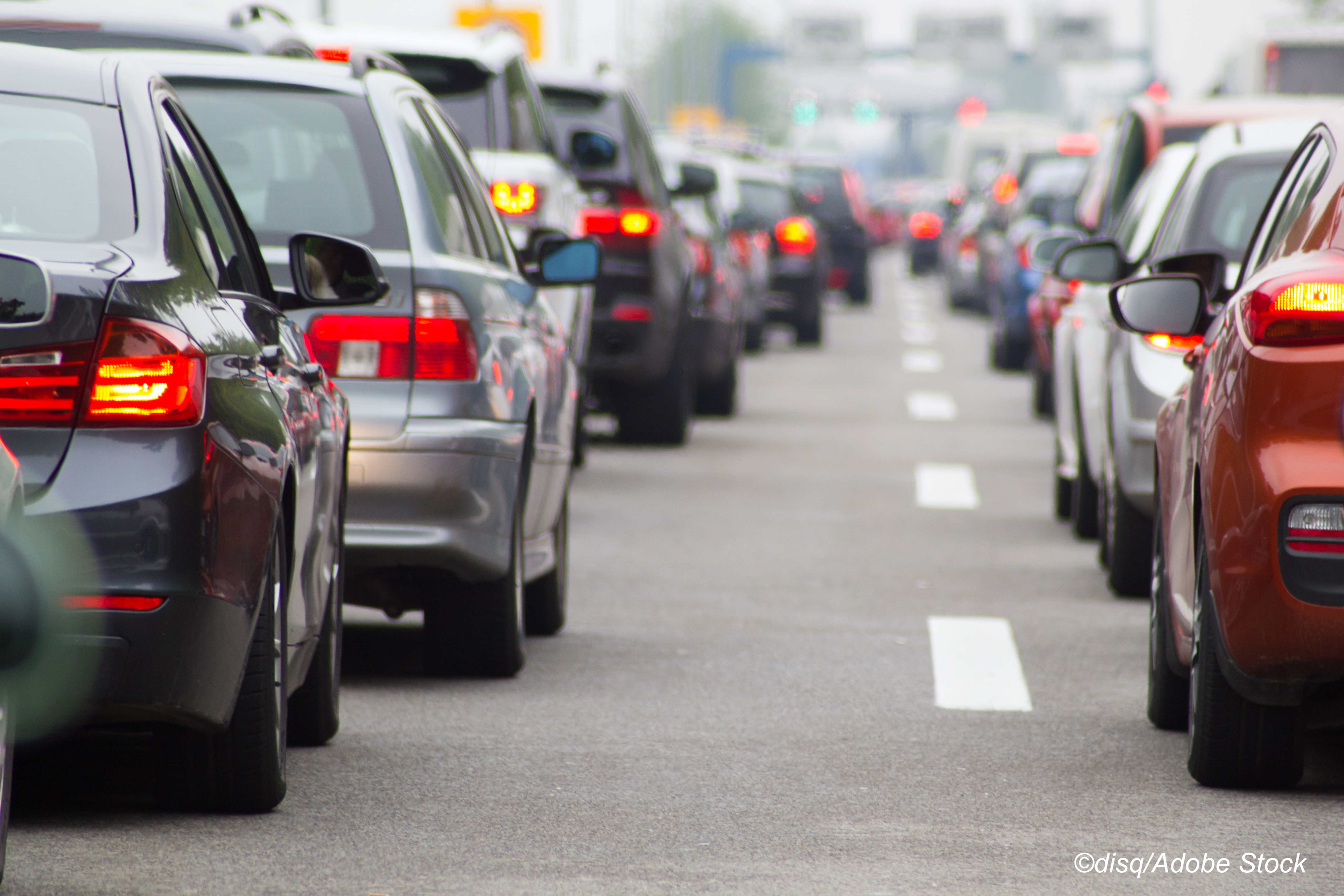 Ten-year mean exposure to transportation noise was tied to increased risk of all-cause dementia and Alzheimer's disease (AD), an observational cohort study in Denmark found.
"Long-term residential exposure to road traffic and railway noise at the most and least exposed facades of buildings was associated with increased risk of all-cause dementia and dementia subtypes, especially AD," Manuella Lech Cantuaria, PhD, of the University of Southern Denmark, and co-authors wrote in the BMJ.
The researchers included 1,938,994 adults 60 or older who lived in Denmark between January 2004 and December 2017, following them for either a diagnosis of dementia or a prescription for a dementia drug in national hospital and prescription registries. They identified 103,500 cases of incident dementia (6.3 cases/1,000 person years) including 31,219 people with AD, 8,664 with vascular dementia, and 2,192 with dementia related to Parkinson's disease.
Road noise was modeled based on the Nordic prediction method for all Danish addresses for 5 years (1995, 2000, 2005, 2010, and 2015) and railway noise for 2 years (1997, 2012), from which yearly noise levels for all Danish addresses from 1994 to 2017 were estimated. Residence facade exposures were calculated in 5 dB increments as a 10-year running average with mean followup of 8.5 years.
The study examined sound levels at minimally- and maximally-exposed facades to better describe noise exposure during sleep since bedrooms are often on the quiet side of buildings, the researchers noted.
Median 10-year exposure for road noise maximum and minimum facades was, respectively, 55.3 dB and 44.3 dB. For railway noise, it was 51.6 dB and 44.7 dB, respectively.
Associations between road traffic and all-cause dementia had a positive exposure-response association, with leveling off or small declines in risk at higher noise levels. For railway noise, a leveling off of risk at moderate exposure (45-55 dB) was seen, with further increase in risk at higher levels.
In subtype analyses:
Road noise had an HR of incident AD of 1.16 for the maximally exposed facade for noise levels ≥65 dB compared with <45 dB. For the minimally exposed facade, HR of AD was 1.27 for ≥55 dB compared with <40 dB.
Railway noise had an HR of incident AD of 1.16 for the maximally exposed facade for noise levels ≥60 dB compared with <40 dB. For the minimally exposed facade, the HR for AD was 1.24 for ≥50 dB compared with <40 dB.
Road, but not railway, noise was associated with an increased risk of vascular dementia.
Results also indicated links between road traffic noise and Parkinson's disease-related dementia.
Although associations of dementia risk with sleep were similar for whole day versus night-only noise, higher AD risk from the minimally exposed facade with respect to road noise suggested "that effects of noise on sleep might play an important role in increasing risk of dementia, which corroborates with previous studies on sleep quality and dementia," the researchers observed.
Adjustment for air pollution, which recently was added to the Lancet Commission's modifiable risk factors for dementia, led to reductions in HRs for all-cause dementia, but associations with road and railway noise remained.
"Air pollution and transportation noise share a common source (i.e., transportation), and therefore including high quality estimations of air pollution in our models is important to disentangle the effect of the two exposures," the researchers wrote.
"Our results were robust to adjustment for air pollution, thus indicating an independent effect of noise on the biological mechanisms leading to dementia," they added.
In an accompanying editorial, Beate Ritz, MD, PhD, and Yu Yu, MD, PhD, both of the University of California, Los Angeles, noted that the study "estimated that as many as 1,216 of the 8,475 incident cases of dementia registered in Denmark in 2017 could be attributed to these noise exposures, indicating a great potential for dementia prevention through reduction in transportation-related noise."
"Even this comprehensive and large Danish study, however, does not present the full picture of possible harm to the aging brain associated with long term exposure to noise," Ritz and Yu added. "The authors' residential noise estimates accounted only for road traffic and railway noise, not noise from airports, industrial activities, or occupational exposure. Exposure to noise at work might influence vulnerability to exposures to ambient noise in later life, for example."
Previous studies have linked transportation noise to other medical conditions, including coronary heart disease. Acute noise exposure also is associated with physiological changes in autonomic and hormonal function, as well as sleep disturbance and cognitive impairment.
Specific associations have been found between night transportation noise and endothelial dysfunction, increased oxidative stress, immune system changes, and increased inflammation, similar to early events in Alzheimer's disease and pointing to a critical role for healthy sleep processes in brain maintenance.
"Transportation noise is considered the second worst environmental risk factor for public health in Europe, only surpassed by air pollution," Cantuaria and colleagues noted. "About 20% of the European population is exposed to transportation noise above the recommended World Health Organization guideline levels of 55 dB, which is equivalent to noise levels in an open office environment."
"However, as concluded by a systematic review in 2020, the current evidence in this research area is of low quality, because of few epidemiological studies with high diversity in study design and outcome definition," the researchers added.
Current evidence and limited tools for people to protect themselves "strongly support the World Health Organization's argument that 'noise pollution is not only an environmental nuisance but also a threat to public health,'" noted Ritz and Yu. "Reducing noise through transportation and land use programs or building codes should become a public health priority."
Limitations of the study included a lack of data about protective measures, like sound insulation, which may have contributed to exposure misclassification. The study also did not assess lifestyle risk factors for dementia, and did not account for airport, industrial, construction, or occupational noise exposure.
Long-term residential exposure to road traffic and railway noise at the most and least exposed facades of buildings was associated with increased risk of all-cause dementia and dementia subtypes, especially Alzheimer's disease.

Results were consistent after adjustment for air pollution.
Paul Smyth, MD, Contributing Writer, BreakingMED™
This work was funded by the William Demant Foundation and the Independent Research Fund Denmark.
Cantuaria reported grants from the William Demant Foundation during the conduct of the study.
Ritz and Yu declared no competing interests.
Cat ID: 33
Topic ID: 82,33,730,33,361,192,925