But does it work over the long-term?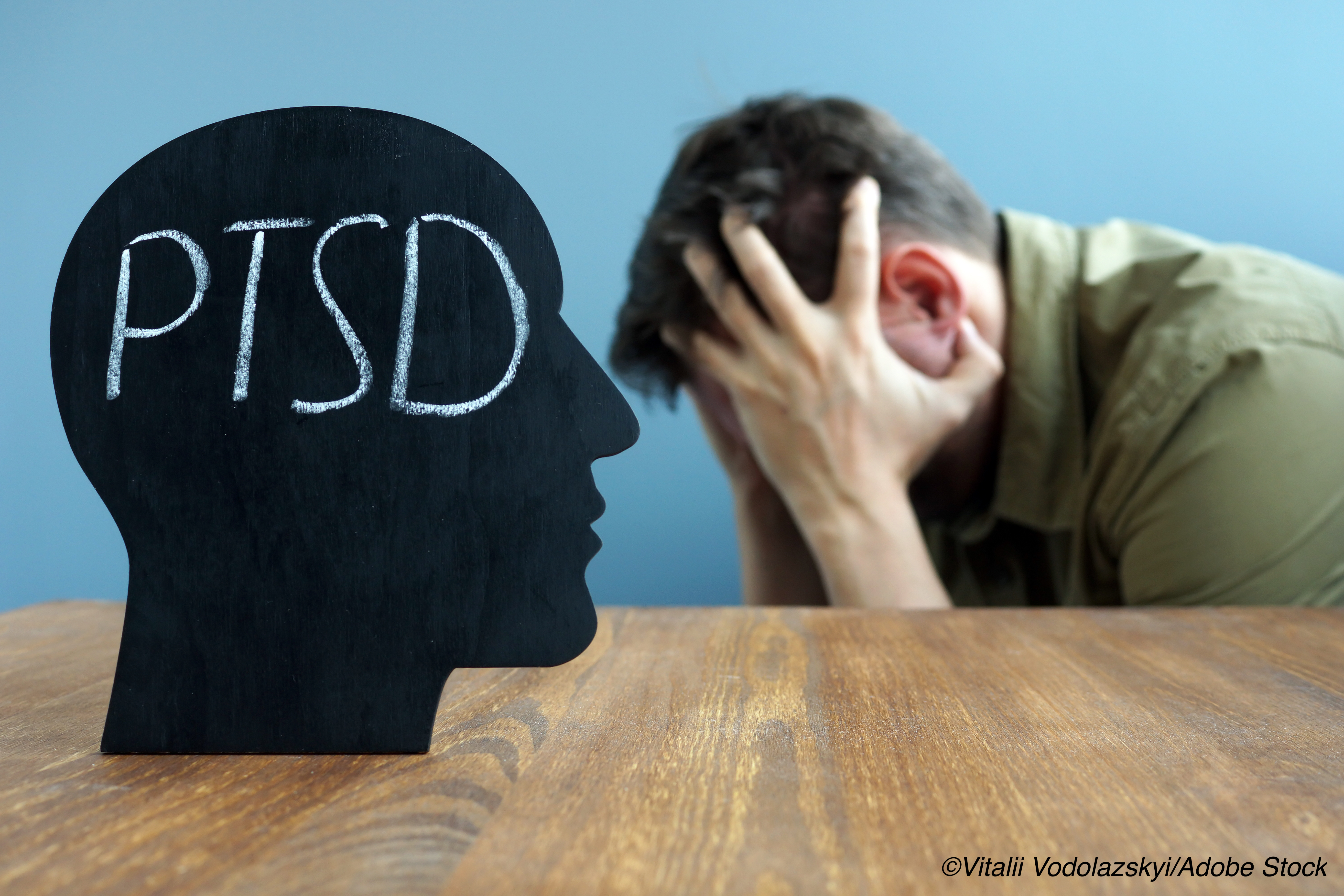 A brief collaborative care intervention aimed at injured patients in trauma centers is effective in reducing posttraumatic stress disorder (PTSD) symptoms over six months, researchers found —however, these benefits did not extend to 12 months, they added.
Their randomized clinical trial, led by Douglas Zatzick, MD, Department of Psychiatry and Behavioral Sciences, Harborview Medical Center, University of Washington School of Medicine, Seattle, found that an intervention that brings together "evidence-based medication and psychotherapeutic intervention elements with proactive case management strategies that aim to reduce care fragmentation for injured patients" significantly reduced PTSD symptoms in trauma patients at six months, compared with patients who received usual care. The study was published in JAMA Surgery.
In a commentary accompanying the study Adil Haider, MD, MPH, and Hamna Shahbaz, MD, both of the Aga Khan University, Karachi, Pakistan, noted that the fact that the PTSD intervention was effective at six months, but not at other time points, "may decrease the clinical significance of the results." And, while the authors of the study explained this pattern could be due to the fact that approximately 90% of the interventions were carried out in the first six months after the trauma occurred, Haider and Shabaz suggested it could lead to questions regarding the intervention's long-term utility.
According to data from the CDC, between 2.5 and 3.0 million persons annually are injured severely enough to require hospitalization. Those individuals who experience traumatic physical injury are susceptible to symptoms of PTSD, and — according to Zatzick and colleagues — can also present with associated depressive symptoms, as well as drug and alcohol use disorders and other comorbidities.
Thus, the authors suggested, there is a need to improve screening and interventions procedures targeting PTSD in acute care medical settings, particularly in the context of current developments, such as the onset of the Covid-19 pandemic and increases in firearm sales and injuries.
This trial was designed to evaluate the Trauma Survivors Outcomes and Support collaborative care intervention. As described by the authors, this intervention assisted patients in transitioning from hospital inpatient to outpatient settings by providing proactive injury case management. This approach also incorporated evidence-based pharmacotherapy and psychotherapeutic elements designed to reduce PTSD symptoms in these patients.
The clinical trial, conducted at 25 U.S. level I trauma centers, included patients who survived injuries requiring hospitalization and who underwent a two-step evaluation for PTSD and had their symptoms assessed on the Diagnostic and Statistical Manual of Mental Disorders, Fourth Edition 65 PTSD Checklist (PCL-C). Patients with scores 35 or higher on the PCL-C (n=635) were randomized to receive the intervention (n=265) or usual care (n=370).
The primary outcome of the trial was PTSD symptoms as measured by the PCL-C at baseline, and then again at three, six, and 12 months after injury.
Mixed model regression analyses revealed statistically significant changes in PCL-C scores for patients receiving the intervention compared with control patients at six months (difference, −2.57 [95% CI, −5.12 to −0.03]; effect size = 0.18), but not at three or 12 months.
The largest treatment effects were seen among patients with firearm injuries at six and 12 months in centers with good or excellent implementation of the intervention protocol. The intervention did not have a significant effect on secondary outcomes, including depressive symptoms, alcohol use, and physical function.
"The observation that, when properly implemented, a brief collaborative care intervention can reduce PTSD symptoms suggests the possibility that broad-reach preventive interventions for life-threatening exposures can be developed and implemented across acute care medical settings," wrote Zatzick and colleagues. "Orchestrated efforts targeting policy and funding should systematically incorporate the findings of the present study into national trauma center requirements and verification criteria to ensure the sustainable implementation of high-quality screening and intervention procedures for PTSD and related comorbid conditions."
"The results from this study offer a unique opportunity for policy makers to carry out concentrated efforts to develop multidisciplinary programs that can ultimately inform the care of trauma patients and could also be generalizable in other settings, such as critical care," Haider and Shahbaz noted in their commentary. "…While preventing PTSD after trauma may seem as unlikely as man stepping on the moon, interventions such as these will bring us one step closer to achieving this necessary leap for mankind."
A brief collaborative care intervention lowered PTSD symptoms among injured patients in trauma centers.

Trauma patients achieved posttraumatic stress disorder symptom reductions compared with those who received usual care at six months, but not at three or 12 months after injury.
Michael Bassett, Contributing Writer, BreakingMED™
Zatzick has provided forensic expert consultation/testimony related to PTSD for the Washington State Attorney General, the City of Seattle, and other agencies/firms.
Haider and Shahbaz reported no conflicts of interest.
Cat ID: 52
Topic ID: 87,52,254,730,192,52,925,159