Analysis shows links with subsequent ischemic strokes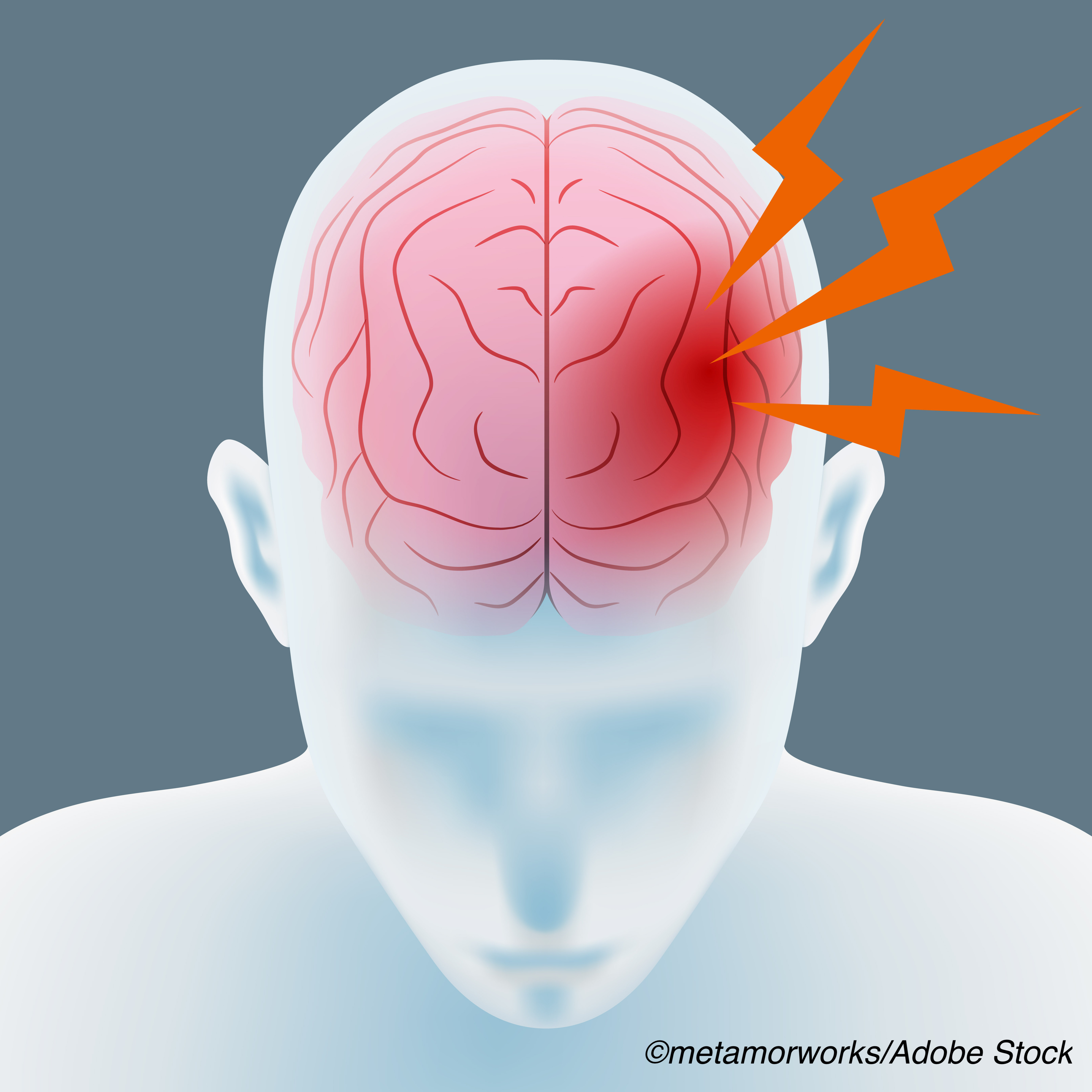 Silent myocardial infarction (MI), defined as evidence of Q-wave MI without clinical symptoms, was a risk factor for ischemic stroke, a longitudinal population-based study suggested.
Among 4,224 participants over median follow-up of 9.8 years, presence of pathological Q waves defining silent MI on annual electrocardiograms (ECGs) was independently associated with subsequent ischemic stroke (HR 1.51, 95% CI 1.03-2.21), reported Alexander Merkler, MD, of Cornell University in New York, and co-authors in Neurology.
The association between silent MI and stroke was limited to non-lacunar ischemic stroke (HR 2.40, 95% CI 1.36-4.22) in secondary analyses.
"These results suggest that silent MI may be a novel stroke risk factor that may explain some proportion of ischemic strokes that currently lack an identifiable source," Merkler and colleagues wrote.
"A trial of stronger antithrombotic therapy in patients with stroke and evidence of previously unrecognized MI may identify better therapeutic strategies to prevent recurrent stroke, thus reducing the public health burden from a previously unappreciated interaction between heart disease and stroke, the first and second-leading causes of death worldwide," they added.
The study cohort (mean age 72.6 years, 40% male, 95% white) was drawn from the Cardiovascular Health Study, which prospectively enrolled people 65 or older randomly selected from Medicare eligibility lists in four U.S. states.
Participants include those with and without cardiac disease at enrollment, and an annual ECG was obtained between 1989 and 1999, with a mean of 7.7 ECGs per participant. Discharge summaries and test results were obtained for all hospitalizations during follow-up.
Overall, 8.6% of the cohort had incident silent MI, 10% had incident overt MI, and 8.9% had incident ischemic stroke during followup. Incident strokes were classified as lacunar in 36%; non-lacunar in 15%; and other/unknown mechanism in 49%.
Overt MI was associated with ischemic stroke both in the short term from the index silent MI (30 days or less, HR 80, 95% CI 53-119) and long term (>30 day, HR 1.60, 95% CI 1.04-2.44).
"One-fifth of ischemic strokes have no known etiology, but have clinical and radiographic characteristics that suggest they arise from a distant source, and thus are considered to be embolic strokes of undetermined source (ESUS)," the researchers noted.
"Failure to identify the mechanism of these strokes precludes targeted secondary stroke preventive strategies, and there is a high risk of recurrent stroke with standard antiplatelet therapy," they pointed out. "Some ESUS cases may therefore be explained by preceding silent MIs."
The etiology of ESUS is likely heterogeneous "with some stroke originating from the heart, and others originating from pathologies that would not respond to anticoagulation such as non-stenosing atherosclerosis," they added. "Our findings suggest that silent MI may predispose to cardiac embolism and subsequent stroke and therefore represent a novel therapeutic target for secondary stroke prevention that is currently inadequately treated with standard antiplatelet regimens."
This study "has potentially important implications because it provides the strongest data yet that silent MI is a risk factor for non-lacunar stroke," noted Seemant Chaturvedi, MD, of the University of Maryland in Baltimore, and Marc Chimowitz, MBChB, of the Medical University of South Carolina in Charleston, in an accompanying editorial.
"Moreover, if silent MI is a potential cardioembolic source, as suggested by the research team, it is possible that future studies could establish that anticoagulation may be superior to antiplatelet therapy alone to prevent recurrent stroke in these patients," they added.
Clinically evident MI is known to be a risk factor for cardiac embolism and for ischemic stroke. Risk is highest in the first month after MI and remains elevated for years. Up to one half of all MIs may be silent, though. A 2020 meta-analysis concluded that silent MI "is associated with an adverse long-term prognosis similar to that of recognized myocardial infarction."
An association between silent MI and MRI-defined stroke has been established in cross-sectional studies including a 2019 study comparing cardiac and brain MRI in 925 participants, but longitudinal data are lacking.
In their analysis, Merkler and colleagues adjusted for age, sex, race, education level, body mass index, diabetes, atrial fibrillation, heart failure, systolic blood pressure, use of anti-hypertensive medication, high- and low-density lipoprotein and triglyceride levels, and smoking status.
"The majority of stroke events in this analysis occurred in patients without an MI and only 31 strokes occurred in the silent MI category," the editorialists observed. "This makes the analysis of relationship to stroke subtype tenuous, especially when close to half of all strokes were of other/unknown mechanism and 14% lacked neuroimaging."
Study limitations included a cohort that was enrolled starting in 1989; increases in population risk factors including diabetes and obesity have occurred since then, changing the population and limiting generalizability. Therapy with intensive medical management and intervention also has changed. "At baseline, only 1.4% of Cardiovascular Health Study participants were on statins whereas at present, the majority of patients with diabetes mellitus and multiple cardiovascular risk factors would be expected to receive statin therapy," the editorialists noted.
But despite these changes, the study may have an important message, Chaturvedi and Chimowitz said.
"When silent MIs are encountered on an ECG in patients with stroke, we should not dismiss them since they could be associated with an increased risk of stroke," they wrote.
"Although there are no current data suggesting that alternative antithrombotic therapy to antiplatelet therapy is required in this situation, future therapeutic studies in patients with stroke and silent MI and other newly recognized potential cardioembolic mechanisms may lead to different treatment paradigms."
Silent myocardial infarction (MI), defined as evidence of Q-wave MI without clinical symptoms, was a risk factor for ischemic stroke, a longitudinal population-based study suggested.

The association between silent MI and stroke was limited to non-lacunar ischemic stroke in secondary analyses.
Paul Smyth, MD, Contributing Writer, BreakingMED™
This study was supported by the NIH.
Merkler has performed medicolegal expert consulting on stroke.
No disclosures were reported for the editorialists.
Cat ID: 358
Topic ID: 74,358,730,358,130,192,925