Full SAMSON trial results support full-on nocebo effect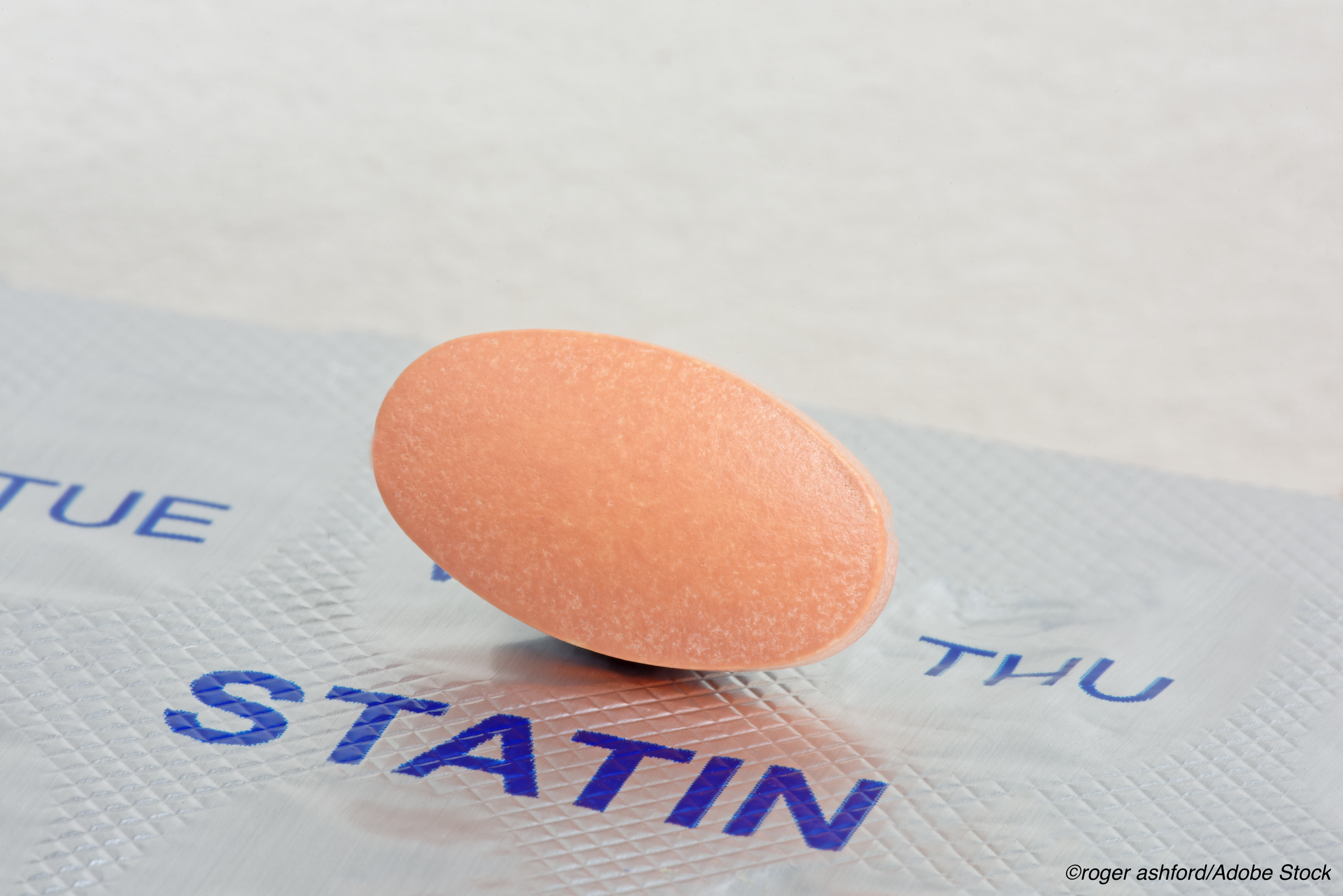 Downing a tablet, and not a statin itself, was the main activator of patient-reported side effects, according to more-detailed findings from the SAMSON trial.
In the multiple-crossover, three-arm, double-blind, placebo-controlled study, early cessation of tablets was almost as frequent for placebo as for statin at 17.2% versus 21.6%, reported Darrel P. Francis, MA, of the National Heart and Lung Institute, Imperial College London, and co-authors.
Among the 60 randomized participants, 49 completed the 12-month protocol, and the mean symptom score was 8.0 (95% CI 4.7-11.3) in no-tablet months. While it was higher in statin months (16.3, 95% CI 13.0-19.6, P<0.001), the mean symptom score was just as high in the placebo months (15.4, 95% CI 12.1-18.7, P<0.001), with no difference between the two (P=0.388), they reported in the Journal of the American College of Cardiology.
Patients submitted a symptom intensity score (0 to 100) on a smartphone application each day in the trial, and the "majority of symptoms caused by statin tablets were nocebo," with a nocebo ratio of 0.9, they concluded.
SAMSON findings were first presented at the 2020 American Heart Association (AHA) virtual meeting and published as a correspondence in The New England Journal of Medicine.
Co-author James P. Howard, PHD, also of Imperial College London, emphasized in an American College of Cardiology (ACC) press release that, SAMSON results aside, clinicians should take patients seriously by exploring reported side effects with them.
He told AHANews that "We think going forward, this trial will be hugely influential… it proves patients are right when they are talking about side effects, but it shows that these side effects aren't caused by statins; they're caused by taking tablets, and that by educating patients, and allowing them to realize this, half of our patients were able to go back on these life-saving medications."
In a 2021 article in Current Atherosclerosis Reports, Salim Virani, MD, PhD, of the Baylor College of Medicine in Houston, and co-authors agreed that "[p]atient-reported side effects to statin therapy are serious and should be taken seriously." They also cautioned that an "important study limitation was that the trial did not have a wash-out period and only patients who developed symptoms within 2 weeks of starting statin therapy were recruited."
In a 2020 YouTube commentary, Ford Brewer, MD, MPH, of PrevMed Preventive Medicine in Lexington, Kentucky, argued that the "level of statin [dosage] does make a difference" when it comes to real or perceived side effects. "I don't use high-dose statins… I use… either low-dose rosuvastatin (Crestor) or pitavastatin (Livalo), and that's for cardiovascular inflammation…These higher-dose statins do tend to have problems."
SAMSON tested a single statin at a single dose—atorvastatin (Lipitor) 20 mg daily—"because this is an inexpensive off-patent agent with satisfactory efficacy data, and is guideline-recommended [by the U.K. National Institute for Health and Care Excellence] for primary prevention," Francis and co-authors explained, but this was another study limitation, as was the reliance on self-reported data with no clinical follow-up.
According to the 2019 AHA/ACC guideline on the primary prevention of atherosclerotic cardiovascular disease (ASCVD), "[b]oth moderate- and high-intensity statin therapy reduce ASCVD risk, but a greater reduction in [LDL cholesterol] is associated with a greater reduction in ASCVD outcomes. The dose response and tolerance should be assessed in about 6-8 weeks."
SAMSON enrolled participants with side effects sufficiently severe for them to have abandoned statin therapy. Patients came from 17 referral centers in the U.K. and by self-referral, and they were required to make two study visits over a 12-month period to receive medication at Hammersmith Hospital in London.
Eligible participants had abandoned statins, with no intention of restarting, because of intolerable symptoms of any type that arose within 2 weeks of starting the therapy. The majority of patients (85%) reported they discontinued therapy due to statin-associated muscle symptoms, such as myalgia, cramping, or fatigue.
The study started with 60 participants (83.3% ages >60; 58.3% male; 90% white) with 49 completing the 12-month protocol of a dozen 1-month medication bottles, four containing atorvastatin 20 mg, four placebo, and four empty bottles.
They could stop taking tablets in any month if their symptoms became intolerable and would resume study protocol on the following month.
The investigators measured daily symptom intensity for each participant as well as the nocebo ratio, defined as the ratio of symptoms induced by taking a statin that was also induced by taking a placebo.
"Given the study's design, each participant was an experiment unto themselves (a so-called N-of-1 trial)," observed Peter P. Toth, MD, PhD, of CGH Main Clinic in Sterling, Illinois, in an editorial comment accompanying the study.
The authors reported that, in the individual-patient daily data, neither symptom intensity on starting (OR 1.02, 95% CI 0.98-1.06, P=0.28) nor extent of symptom relief on stopping (OR 1.01. 95% CI 0.98-1.05, P=0.48) was different between statin and placebo.
They found stopping medication was no more frequent for statin than placebo (P=0.173), and subsequent symptom relief was similar between statin and placebo.
And 6 months after trial conclusion, the authors reported that 50% of the study participants had resumed daily statin therapy.
Toth emphasized that "[a]ny form of negative press adversely affects rates of statin adherence," but that statin intolerance still needs more research because "it undermines standard of care for a very large number of patients worldwide and leaves them vulnerable to ASCVD-related events. "
He also pointed out that statin intolerance happens more often in women, people who identify as members of non-white racial and ethnic groups, older patients, and people with lower socioeconomic status, and that lower statin adherence only amplifies healthcare disparities these groups experience.
Finally, Toth advised that "[a]ches and pains are a fact of life; just because a patient has them does not mean they should be attributed to their statin."
Patients who had stopped statin medication because of side effects showed similar frequencies and intensities of side-effect symptoms when starting and similar relief of symptoms when stopping statin and placebo, according to the crossover SAMSON trial that included no-treatment periods.

Stain-related side effects were verifiable, but were driven by the act of taking tablets rather than whether the tablets contain a statin.
Shalmali Pal, Contributing Writer, BreakingMED™
SAMSON was supported by the British Heart Foundation, the National Institute for Health Research (NIHR) Imperial Biomedical Research Centre, and the Imperial Clinical Trials Unit.
Howard reported support from the Wellcome Trust. Co-authors reported support from the NIHR Academy and the Medical Research Council.
Toth reported relationships with Amarin, Amgen, AstraZeneca, nio89, Kowa, Merck, Resverlogix, Theravance, Esperion, and NovoNordisk.
Cat ID: 102
Topic ID: 74,102,730,102,4,192,925