ACIP, Fauci urge people to take whatever shot they can get and adhere to mitigation efforts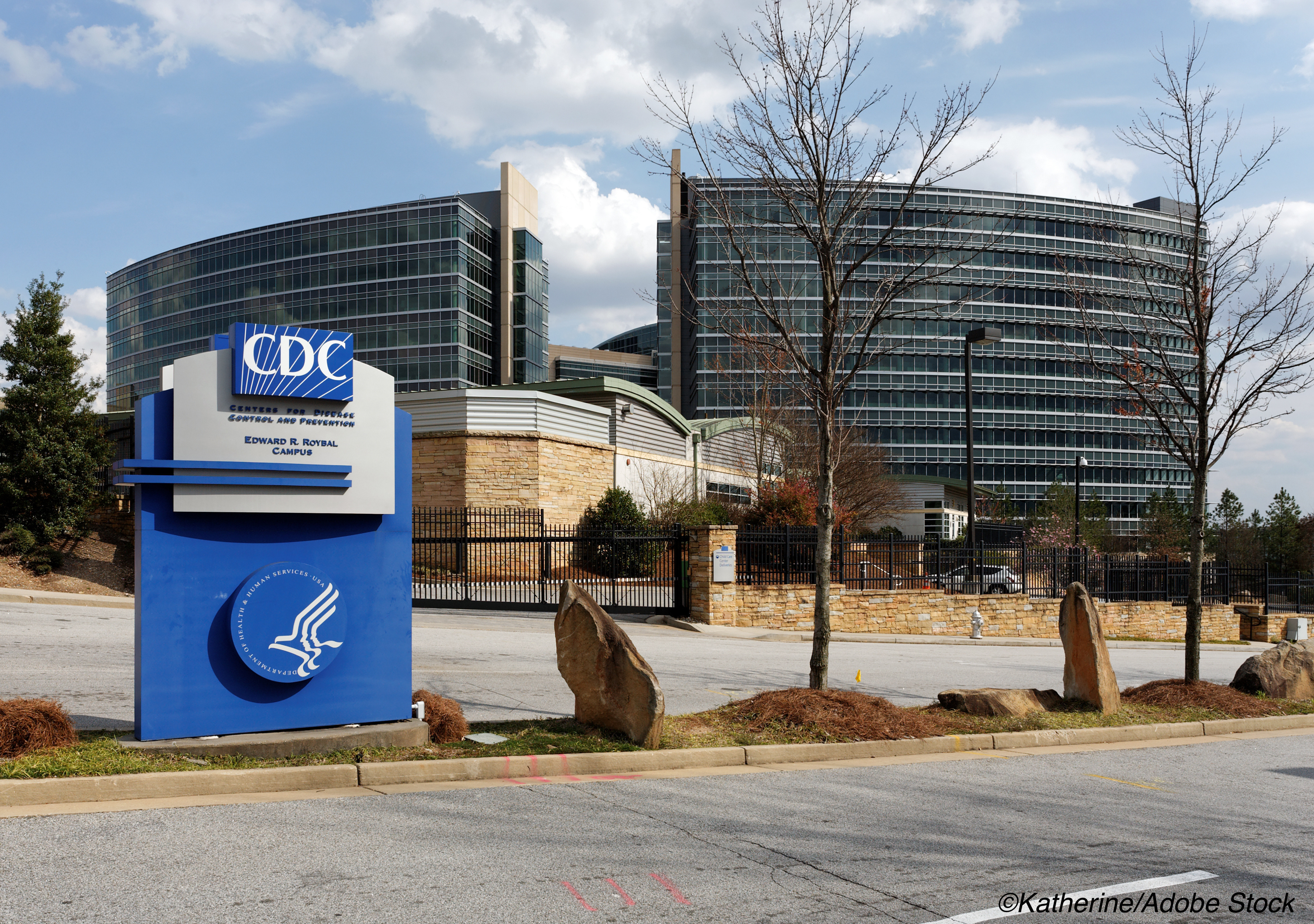 The CDC's Advisory Committee on Immunization Practices (ACIP) is recommending Johnson & Johnson's single-shot, adenovirus-vectored vaccine for use in patients 18 years of age and older.
Twelve of the 13 voting ACIP members — with one recusal — voted "yes" on this interim recommendation: "The Janssen Covid-19 vaccine is recommended for persons 18 years of age and older in the U.S. population under the FDA's Emergency Use Authorization."
This recommendation follows less than one day after the FDA issuance of an Emergency Use Authorization (EUA) for the Ad26.COV2.s vaccine based on evidence from a phase III clinical trial that demonstrated the shot was 72% effective in preventing Covid-19 infection among U.S. trial participants, as well as 100% efficacy in preventing hospitalizations and death.
With this recommendation, the Johnson & Johnson vaccine is expected to begin distribution early this week, adding Ad26.COV2.s to the Covid-19 tool box alongside Pfizer and Moderna's two-dose mRNA vaccines — Johnson & Johnson issued a press release Feb. 27 reiterating its promise to deliver enough vaccine doses for 20 million people by the end of March, with plans to provide 100 million doses before the end of June 2021.
"The Johnson & Johnson Covid-19 single-dose vaccine is compatible with standard vaccine storage and distribution channels with ease of delivery to remote areas. The vaccine is estimated to remain stable for two years at -4°F (-20°C), and a maximum of three months at routine refrigeration at temperatures of 36-46°F (2 to 8°C)," the manufacturer wrote. "The Company will ship the vaccine using the same cold chain technologies it uses today to transport treatments for cancer, immunological disorders and other medicines. The Covid-19 vaccine should not be re-frozen if distributed at temperatures of 36°F–46°F (2°-8°C)."
Immediately following the ACIP vote, Matthew F. Daley, MD, a senior investigator at Kaiser Permanente Colorado and associate professor of Pediatrics at the University of Colorado School of Medicine, had this to say regarding authorization of a third Covid-19 vaccine:
"I think, in the midst of this tragedy, we do have some reason for optimism. I was reflecting that…a very common greeting in the world has been, 'have you eaten today' — And that's reflecting this fundamental human need. But I think that now the most common greeting is 'have you gotten vaccinated.' People are intensely concerned about where they are on the prioritization list, and that's been a very complicated thing, but I think people really want to get vaccinated as soon as possible to protect themselves and protect their families. And so, you know, I think this may be in many ways an obvious point, but I just want to state explicitly how very grateful I am that we now have three safe and highly effective vaccines and just remind us all of that. If we use all supplies of all three vaccines, then everyone essentially moves up on whatever prioritization list that they're on."
During her presentation to the voting members, Julia Gargano, PhD, of the CDC's Covid-19 Work Group, noted that, in addition to helping the U.S. to combat the pandemic, access to a third Covid-19 vaccine — particularly one that can be given as a single shot and be stored at normal refrigerator temperatures — will likely help to accelerate vaccine access in hard-to-reach or undertreated areas and address healthcare disparities, a major point of concern raised among public commenters during the meeting.
Grace M. Lee, MD, MPH, associate chief medical officer for practice innovation at Lucile Packard Children's Hospital and professor of pediatrics at Stanford University School of Medicine in Stanford, California, noted that over the course of the Covid-19 pandemic, overall U.S. life expectancy dropped by one full year; however, among Black and Hispanic individuals, life expectancy dropped 2.7 years and 1.9 years, respectively.
Lee called this disparity a clear indicator of "the challenges we continue to face with regard to both equity and access, and the substantial variability that continues to occur by state, and in some instances by county. What those numbers mean to me is that we need to continue to ensure that equity is at the forefront of how we implement… I recognize all the implementation challenges that occur, but it behooves us all, at the national, state, and local levels, and those of us who are practicing as well, to continue to try and keep equity at the forefront, recognizing that difference in implementation challenges isn't going to end [and] that there is not one right way to implement it… We need to continue to be vigilant on this point.
Which Shot Should I Get?
So, now that three Covid-19 vaccines will be available in the U.S., which shot should patients get — Pfizer's, Moderna's, or the new Johnson & Johnson vaccine?
According to Anthony Fauci, MD, director of the National Institute of Allergy and Infectious Diseases (NIAID) and chief medical advisor to President Biden, the answer is whichever one patients can get their hands on.
"All three of them are really quite good, and people should take the one that's most available to them," Fauci told NBC's "Meet the Press." "If you go to a place and you have J&J, and that's the one that's available now, I would take it."
During her ACIP presentation, Gargano acknowledged that the Johnson & Johnson vaccine's 72% efficacy seems a substantial drop off from the 95% and 94.1% efficacy estimates for the Pfizer and Moderna vaccines, respectively. However, she stressed that direct comparisons between the three authorized Covid vaccines are difficult, given that all of the phase III trials assessing the vaccines occurred over different time periods and geographical regions — in other words, the vaccines were tested against different circulating SARS-CoV-2. And, she added, all three vaccines have demonstrated high efficacy (≥89%) against Covid-19-related hospitalizations, and no shot recipients included in vaccine trials died from Covid-19, indicating that all three are safe and effective.
Jason M. Goldman, MD, FACP, affiliate assistant professor of clinical biomedical science at Florida Atlantic University in Boca Raton, Florida, noted that ACIP and the CDC "need to be very clear on our messaging regarding the comparison, or lack of comparison, to other vaccines — that, in and of itself, this appears to be a very effective vaccine, safe, with good data — as we want to make sure that the public understands that the best vaccine is the one they can get access to."
Now Is Not the Time to Relax
While a third Covid-19 vaccine will be a useful tool in combating the pandemic, public health officials warned that now is not the time to relax pandemic safety measures.
Covid-19 cases and deaths were on the decline in the U.S. for most of the month of February — however, Rochelle Walensky, MD, MPH, director of the CDC, speaking at a White House press briefing, explained that the latest data suggests that declines "may be stalling, potentially leveling off at, still, a very high number," a development which Walensky called a "very concerning shift in the trajectory."
She also noted that the more contagious B.1.1.7 SARS-CoV-2 variant remains a threat; whereas the strain was estimated to be responsible for 1-4% of U.S. Covid-19 cases earlier this month, Walensky reported that current CDC estimates attribute roughly 10% of new cases to the variant, which is expected to become the dominant viral strain in the U.S. sometime in March. What's more, she added, new research has identified emerging SARS-CoV-2 variants in New York (B.1.526) and California (B.1.427/B.1.429) that seem to be heavily contributing to caseloads in both areas.
"We may be done with the virus, but clearly, the virus is not done with us," Walensky said. "We cannot get comfortable or give in to a false sense of security that the worst of the pandemic is behind us — not now; not when mass vaccination is so very close — when what we need to prevent this is truly imminent."
Fauci, who was also present at the press briefing, urged the public to "double down on the public health measures that prevent the transmission. Because, as I've said often, and it's true in virology, that viruses will not mutate if you don't give them the opportunity to spread and replicate. So public health measures are paramount."
In a statement celebrating the issuance of the EUA for Ad26.COV2.s on Saturday, President Biden pleaded that Americans continue to take every possible measure to keep themselves safe from Covid-19.
"I want to be clear: this fight is far from over," he said. "Though we celebrate today's news, I urge all Americans — keep washing your hands, stay socially distanced, and keep wearing masks. As I have said many times, things are still likely to get worse again as new variants spread, and the current improvement could reverse. My Administration will not make the mistake of taking this threat lightly, or just assuming the best: that's why we need the American Rescue Plan to keep this fight going in the months ahead.
"There is light at the end of the tunnel, but we cannot let our guard down now or assume that victory is inevitable," he added. "We must continue to remain vigilant, act fast and aggressively, and look out for one another — that is how we are going to reach that light together."
John McKenna, Associate Editor, BreakingMED™
Cat ID: 150
Topic ID: 88,150,730,933,190,31,926,192,561,927,150,151,928,925,934